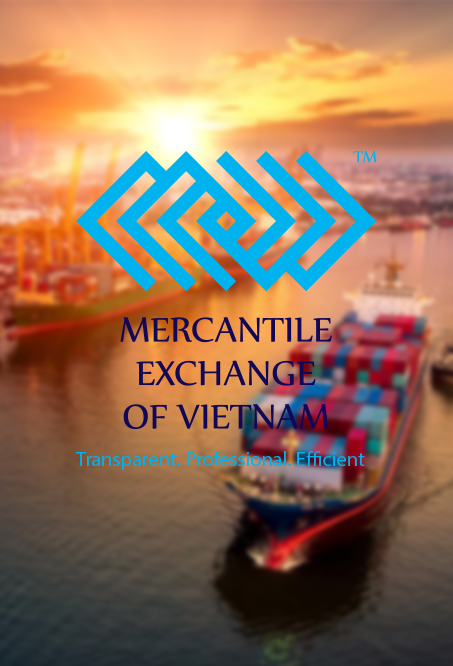 ON BEHALF OF
BOARD OF DIRECTORS
MERCANTILE EXCHANGE OF VIETNAM
After decades since the opening of its domestic market, Vietnam has become a thriving economy, a focal point in Asia. With the development of the domestic economy, the participation in multilateral and bilateral trade cooperation agreements has not only enhanced Vietnam's position in the international arena but also open to the new era of trading activities.
In some of Southeast Asia countries, such as Thailand, Malaysia, Singapore and neighboring Asian countries such as China, Korea, etc., trading activities are no longer conducted in the traditional way. Instead, it is a form of organizing transactions on electronic systems, allowing participants to choose all kinds of payment methods. Commodity Exchanges in these markets are organized as centralized electronic trading of commodities. Buying and selling commodities through the Commodity Exchange has become a modern form of trade, providing linking products value chain services (investors, suppliers, processors, farmers, and banks), promoting trade activities more quickly and smoothly.
In Viet Nam, being aware of the importance and the need for hedging for prices of import and export commodities, some Commodity Exchanges have been organized and operated. However, due to some disadvantages such as organization at the local level only; single transaction products; lack of an international price-setting mechanism; lack of a high-speed trading connection system, these Commodity Exchanges were closed after a short time in operation.
Since then, Mercantile Exchange of Vietnam - MXV is the only Commodity Exchange has been licensed (in September 2010) to operate in Vietnam.
Immediately after the Decree No. 51/2018/ND-CP (Decree amending and supplementing Decree 158/2006/ND-CP detailing the Commercial Law regarding commodity trading through the Commodity Exchange) takes effect force, MXV has cooperated with Exchanges around the world.
With a nationwide operating scale, diversified trading items, interconnection with Commodity Exchanges around the world, MXV has met the role of centralized commodity trading organization at the national level of Vietnam.
Not only a professional organization of the centralized trading market, MXV is also an enterprise with a business philosophy "for the community", always focusing on providing the best service for members participating in the commodity trading market in Vietnam.
By organizing the commodity market in a transparent and professional manner, MXV will contribute to the development of Vietnam's economy, supporting investors, traders and other economic sectors to keep pace with the global economic environment.
Sincerely thank you for your patience and cooperation.