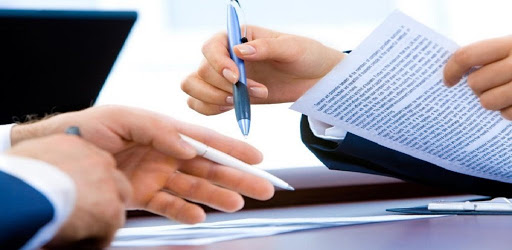 I/

Mercantile Exchange of Vietnam's Membership-registering Procedures
---
A business entity interested in becoming a MXV's member must submit a complete Membership dossier according to MXV's regulations, including:
A membership application form;

A valid copy of Business Registration;

A commitment to comply with MXV's regulations;

An audited statement of owner's equity;

A business plan for the next three and six months;

Criminal records of Legal Representative and Chief Accountant;

Valid copies of Identity Card of the Legal Representative and the Chief Accountant;

A copy of Chief-Accountant Appointment Decision and his/her Labour Contract;

A copy of Company's Charter;

A list of stakeholders/shareholders having at least 5% of capital stake.

A Resolution/Decision of the General Meeting of Shareholders/the Board of Directors/the Council of Members/the Enterprise Owner on joining MXV as a member

A Lease Contract of business entity's Headquarter or other documents proving the right to use that location;

A list of qualified staffs authorized to operate commodity trading (attached to their Labour Contracts);

Other MXV's requirements (if there exists).
- In case of being written in foreign languages, documents and dossier related to any member of the Board of Directors/the Board of Managers, or to any officer shall be imperatively translated into Vietnamese and acknowledged by a specialized translating agency in accordance with Vietnamese legal regulations.
- Documents afterwards need to be gathered and stored into an original dossier along with an electronic version. The dossier must be either handed out at MXV's headoffice or sent by post.
- In case the membership-registering dossier is not well-provided, the business entity must fill up the documents within thirty (30) days counted from the day MXV releases a request. Otherwise, the incomplete dossier shall be no longer eligible.
- The dossier is not accepted to be supplemented/adjusted over three times.
For more details, refer to Member statute of MXV
II/

Rights and Obligations of MXV's Members
---
CONTENTS

TRADING MEMBER

BROKERAGE MEMBER

Conditions of authorization

Company

At least 75 billion VND of charter capital

At least 5 billion VND of charter capital

At least 5 qualified employees authorized to operate commodity trading

At least 3 qualified employees authorized to operate commodity trading

Operational activities

Self-business

Brokerage

Entrusted commodity trading

Brokerage

Rights

Benefiting from trading fees

Earning brokerage commissions

Receiving customers's margin deposit

Obligations

Complying with laws and MXV's regulations

Payment: Membership registration fee, Annual membership maintenance due, Data connection fees by commodity exchange

Payment: Membership registration fee, Annual membership maintenance due

Signing contracts with customers

Signing contracts with Trading members

Point of contact between MXV and customers

Preserving documents related to transaction activities

Depositing customers' margins to MXV

Function-attributing on the trading system

Opening trading accounts for brokerage members and customers

Only viewing customer accounts

Attributing functions to brokerage members

Making deposit/withdrawal requests

Setting trading fees for customers

Traded products

Selected from MXV's licensed-commodity list

Selected by the Trading member on which the Brokerage member depends

Training & Media

Taking part in training courses, workshop, conferences, seminars held by MXV

If the member itself organizes a conference, MXV will assign an expert to be present and talk about the conference's topics

Membership status will be recognized and published on the mass media